Marjaavaan Trailer whatsapp status 2019 video | Siddarth Malhotra | Ritesh D | Tara | Rakul Preet 
Marjaavaan Trailer whatsapp status
Today the much awaited trailer of marjaavaan released on youtube and it is just making enough noise and all for good reasons , the trailer is trending across all the social networking platforms and on Youtube as well the trailer has garnered millions of views in just few hours which shows that how much audience was waiting for the film 's trailer to released share Marjaavaan trailer whatsapp status on your social handles  .
Siddarth is coming after his recently released Jababriya Jodi with Parineeti Chopra which was a huge disaster at the box office andnow with the Marjaavaan finally getting a release date he will be hoping to turn the table around this time as his previous three releases were flop at the box office and if he fails this time it will be hard to get more films for him .
Marjaavaan Trailer whatsapp status video download :
Coming to the Marjaavaan got postponed multiple times due to unknown reason as it was scheduled to release in July than it pushed to October 2 ,2019 but now knowing that three films War , Syrerra and Joker were releasing on the same day simultaneously the makers deicided to push the date to November 2 as Diwali is already Housefull with Akshay , Tapsee and Rajkumar all three coming with different films at the same day ,s o it was already a heavy competition for Siddarth .
Marjaavaan stars Tara Sutaria , Siddarth Malhotra and Retiesh Deshmukh in lead roles while Rakul Preet will be seen in an extended guest appearance with a number of people in the assemble cast , the film will see Deshmukh playing a role of villain for the second time in his entire career the first he played a negative character was also for the SIddarth Malhotra's film Ek Villian which also starred Sharddha Kapoor in the lead and was one of the most highest grosser of 2014 and was musical hit of that years , it will be interesting deshmukh playing a negative character just after his comedy housefull 4 coming on Diwali .
The film shooting began in december last year in Mumbai and was over in Febuary 2019 , the film was shot extensively in Mumbai and in different studios , Tara Sutaria who made her debut with Student Of the Year 2 will be seen playing the love interest of Siddarth Malhotra .
Marjaavaan trailer Review :
Coming to trailer of the film the trailer looks quite interesting and has vibe of typcal masala action entertainer with lots of action , guns and goons Siddarth Malhotra is looking very firecy in his look in the film with several heavy weight punchlines and one scene which will surely garb eyeballs is the scene where Siddarth hand caught fire and he is fighting with hand on fire , Tara looked quite beautiful in the trailer and has done good work if we go with the trailer there is a suspense as we see Siddarth killing Tara in the end of the trailer which has created a buzz among cine lovers .
The most amazing part of the trailer was to see Retiesh Deshmukh in a dwarf villain avatar for second time and belive he has just killed the role of the villain with his brilliant acting and powerful dialogue delivery , last few shots  we saw Rakul in the screen and that made all of us surprised to see such top notch performance she is giving and surely the movie looks worth watching according to tailer and will be looking to watch it theatre .
Marjaavaan Trailer video Link :
Also check :
Mahashivaratri photos, images, pictures, pics, status, lines for Whatsapp & facebook
Mahashivaratri photos
Mahashivaratri is one of the major festivals of Hindus. This is the first religiously celebrated festival of Hindus after the new year. On this day people praise and worship Lord Shiva. In this article, I am going to share Mahashivaratri photos and statuses that you must have a look.
तेरे दरबार में आकर, ख़ुशी से फूल जाता हूँ
गम चाहे कैसा भी हो, मै आकर भूल जाता हूँ
बताने बात जो आऊ, वही मै भूल जाता हूँ
ख़ुशी इतनी मिलती है कि, मांगना भूल जाता हूँ
हर हर महादेव
भक्ति में है शक्ति बंधू
शक्ति में संसार हैं
त्रिलोक में है जिसकी चर्चा
उन शिव जी का आज त्यौहार हैं
ॐ त्रियम्बकं यजामहे,
सुगन्धिं पुष्टिवर्धनं !
उर्वारुकमिव बन्धनान्
मृत्योर्मोक्षिय मामृतात् !!
कैसे कह दूँ कि मेरी,
हर दुआ बेअसर हो गई
मैं जब जब भी रोया,
मेरे भोलेनाथ को खबर हो गई
बाबा ने जिस पर भी डाली छाया
रातो रात उसकी किस्मत की पलट गई छाया
वो सब मिला उसे बिन मांगे ही
जो कभी किसी ने ना पाया
शिवरात्रि की हार्दिक शुभकामनाएं
भोले की भक्ति में मुझे डूब जाने दो
शिव के चरणों में शीश झुकाने दो
आई है शिवरात्रि मेरे भोले बाबा का दिन
आज के दिन मुझे भोले के गीत गाने दो
मेरे शिव शंकर भोले नाथ,
बाबा अपने सभी भक्तों की हर मनो कामना पूरी करना,
और उन पर अपना आशीर्वाद बनाये रखना.
जय शिव शम्बू भोले नाथ.
भोले के लीला में मुझे डूब जाने दो,
शिव के चरणों में शीश झुकाने दो,
आई है शिवरात्रि मेरे भोले बाबा का दिन,
आज के दिन मुझे भोले के गीत गाने दो.
सारा जहाँ है जिसकी शरण में नमन है,
उस शिव जी के चरण में,
बने उश शिवजी के चरणों की धुल,
आओ मिल कर चढ़ाये हम श्रद्धा के फूल.
ॐ नमः शिवाय
.
,-"""-,
| == |
| [email protected] |
आप सभी भक्तो को शिवरात्रि की शुभकामनाए
We wish that you would have liked our collection on Mahashivaratri photos. Share our page on social media platforms such as Facebook, Twitter, Instagram and Pinterest etc if you liked our collection. Visit our website Yourstatus for different other trending and latest status.
Mahashivaratri pictures, images, pics, status, message for Whatsapp & Facebook [2020]
Mahashivaratri pictures
Festival of Mahashivaratri is going to fall on Friday, 21 February. It is the biggest and sacred festival for Shiva devotees. It is believed that Lord Shiva's got married to Goddess Parvati on this day. In such a situation, this Mahashivratri must send these Mahashivaratri pictures to your friends and family members.
तेरे दरबार में आकर, ख़ुशी से फूल जाता हूँ..
गम चाहे कैसा भी हो, मै आकर भूल जाता हूँ..
बताने बात जो आऊ, वही मै भूल जाता हूँ..
ख़ुशी इतनी मिलती है कि, मांगना भूल जाता हूँ..हर हर महादेव 
अकाल मत्यु वो मरे, जो काम करे चण्डाल का, काल उसका क्या बिगाड़े, जो भक्त हो महाकाल का…हर हर महादेव
जख्म भी भर जायेगे, चेहरे भी बदल जायेगे, तू करना याद महाकाल को तुझे दिल आैर दिमाग मे सिर्फ आैर सिर्फ महाकाल नजर आयेगे… हर हर महादेव
काल का भी उस पर क्या आघात हो …. जिस बंदे पर महाकाल का हाथ हो..!!
कर्ता करे न कर सकै,शिव करै सो होय। तीन लोक नौ खंड में,महाकाल से बड़ा न कोय…
 जय श्री महाकाल 
अंतर यामी सब का स्वामी भक्तों का रखवाला, ३ लोक में बाँठ रहा है वो दिन रात उजाला । आयो महिमा गए भोलेनाथ की, भक्ति में खो जाए भोलेनाथ की । जय शिवरात्रि
ॐ नम: शिवाय, ॐ नम: शिवाय रटता जा । जय भोले जय भोले रटता जा, शिव शंकर शिव शंकर रटता जा । महाकाल का नाम रटता जा ।
दिखावे की मोहब्बत से दूर रहता हूँ मैं….. इसलिए महाकाल के नशे मे चूर रहता हू मैं !!हर हर महादेव 
मेरे महाकाल कहते हैं कि मत सोच तेरा सपना पूरा होगा या नहीं होगा…क्योंकि जिसके कर्म अच्छे होते हैं उनकी तो मैं भी मदद करता हूँ…
We wish that you would have liked our collection on Mahashivaratri pictures. The entire pictures available on our website are of high-quality. Download the one that you like and share it on this auspicious day. Share our page on social media platforms such as Facebook, Twitter, Instagram & Pinterest etc so that others may also know about this wonderful website. You can also visit our website YourStatus for different other trending and latest statuses.
Chhatrapati Shivaji Maharaj images, photo, images, wallpapers, statuses, Sms, for Whatsapp & Facebook [2020]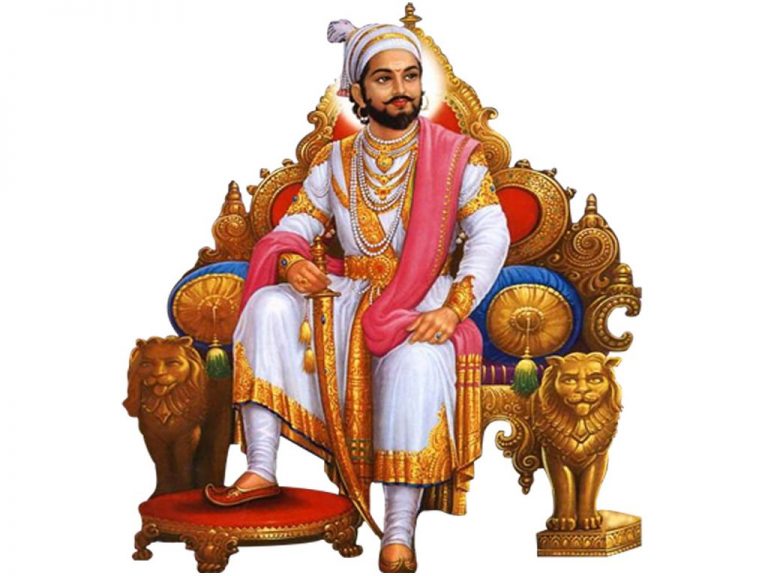 Chhatrapati  Shivaji Maharaj 
The name of "Shivaji Maharaj" is taken first among the most valiant warriors of India. Jijabai, the mother of Maratha Sardar Shivaji, made her fearless by telling stories of valor in her childhood. Shivaji Maharaj was called the savior of the Hindus. Shivaji Maharaj, with his might, had rubbed the teeth of the Mughal ruler Aurangzeb and by killing Afzal Khan several feet longer than himself, Shivaji strengthened Hindutva. Today we are sharing Shivaji Maharaj images with you and hope that you will like these pictures
Maratha Chatrapati Aamucha Vansh
Maratha Aamuchi Jaat..!
Jo Karel Maharashtracha Ghaat Tyachya Kamret Ghalu Lath.
Jay Shivaji Jay bhawani
Talwari Taar Saglyaanchya Hataat Hotya
Takat Taar Saglyaanchya Mangataat Hoti
Pan SWARAJYA Sthaapanyachi Icchha Fakt MARATHI Raktaatach Hoti.!! Happy Shivaji Maharaj Jayanti !!
Proud Pratap Purandar Kshatriyakulavatamsh Simhasanadhisvar Maharajadiraj Shivchatrapati Maharaj Ki Jay Happy Shivaji Jayanti to all
Aabalachi sath hay ! kalakhachi rat hay !
pativar shivaji maharajancha hat hay!
jay bhawani !
jay shivaji!
Chatrapati Shivaji Maharaj Ki Jay
Happy Shivaji Jayanti
Shvaji Maharaja sarkha Raja Hone Nahi
Shivaji Maharaja na Manacha Mujara
Jay Bhavani
Jay Shivaji
Jay Maharashtra.
Bhavani matecha lekh chatrapati shivaji maharaj yanna maja manacha mujra.
पाठीवर शिवाजी आन
छाताडावर संभाजी कोरलाय..
अन जीवाचं नाव भंडारा ठेवलाय,
उधळला तरी येळकोट आन
नाय उधळला तरी बी येळकोटच…
शिवराय सांगायला सोपे आहेत,
शिवराय ऐकायला सोपे आहेत,
शिवरायांचा जयघोष करणे सुद्धा सोपे आहे,
पण शिवराय अंगीकारणे खुप कठीण आहे..
आणि जो शिवरायांना स्वतःच्या आचरणात आणेल,
तो या जगावर राज्य करेल एवढं मात्र नक्की!!
जय शिवराय! जय जिजाऊ!
सुर्य नारायण जर उगवले नसते तर,
आकाशाचा रंगच समजला नसता..
जर छत्रपती शिवाजी राजे जन्मले नसते तर,
खरंच हिंदु धर्माचा अर्थच समजला नसता…
हे हिंदु प्रभो शिवाजी राजा तुला नमन असो!
शिव जयंतीच्या सर्व हिन्दू मावळयाना
खुप खुप शुभेच्छा
जय भवानी जय शिवाजी
कोटी देवांची अब्जावधी मंदिरे असताना,?
पण एकही मंदिर नसताना
जे अब्जावधींच्या हृदयावर आधिराज्य करतात
त्यांना "छत्रपती" म्हणतात !
जिथे शिवभक्त उभे राहतात
तिथे बंद पडते भल्या भल्याची मती….!!
अरे मरणाची कुणाला भीती
आदर्श आमचे राजे शिव छत्रपती……!!
"!!! जय शिवराय !!!"
Shurancha Itihas Amcha,
Ugach badaya marat nahi,
Marathi amhi, Raktach Marathi,
Marathishivay jaat lavat nahi,
Happy Shivaji Maharaj Jayanti..!
Vel aala tar pran deu,
Pan swabhiman amcha zukat nahi,
Sahyadri putra amhi ugach kunachya vatela jat nahi,
Aalch jar koni adava,
Ubha chirlyashivay sodat nahi.
Happy Shivaji Maharaj Jayanti..!
Of all the rights of women, the greatest is to be a mother.
Even if there were a sword in the hands of everyone, it is willpower that establishes a government. 
Freedom is a boon, which everyone has the right to receive.
Self-confidence provides strength and Power impart knowledge. Knowledge provides stability and stability leads to victory.
बघतोस काय रागाने ?
कोतळा काढलाय वाघाने !
The entire Shivaji Maharaj images available on our website are of high-quality.  Download the one that you like. Don't forget to share our page on social media platforms such as
Facebook
,
Twitter
,
Instagram
and
Pinterest
, etc if you liked our collection. Visit our website
YourStatus
for different other trending and latest statuses.