Punjabi Gadar Status – Punjabi Status For Facebook
Punjabi gadar status – Hello, Friends welcome back to my blog  Your status Today I am sharing a good collection of best Punjabi gadar status for people who look stylish in their nature. These status are very good for you to post on Social sites like Facebook, Twitter or Instagram. Friends These are the unique Punjabi gadar status. So if you find these Punjabi WhatsApp status good then please share these att Punjabi lines with your Friends or at social accounts. In these days FB status in Punjabi attitude is very shareable on the social media platform. So keep sharing this collection of Punjabi Kaim status with your friends Keep Support us. So always share this collection of my Punjabi Gadar Status with your friends. You can also know more about Punjab here Punjabi language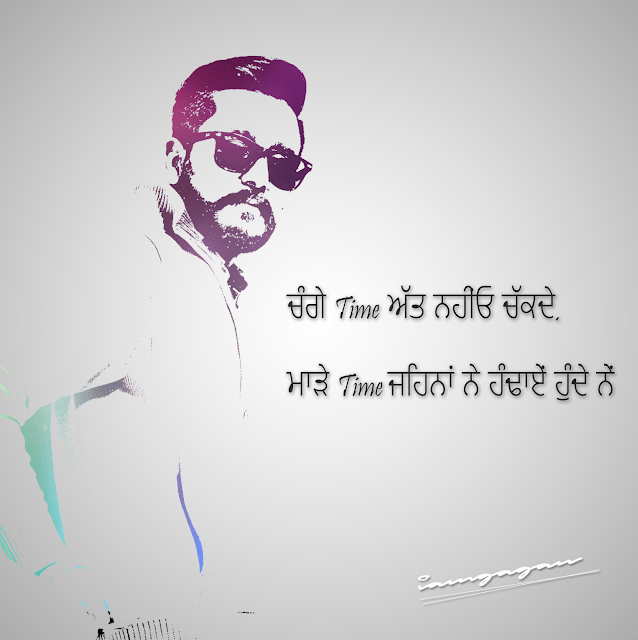 Punjabi gadar status
Punjabi Gadar Status For Whatsapp  & Facebook
I have written this collection of Punjabi gadar status in the English language so that people who don't know about the Punjabi language they can easily read this collection of Punjabi gadar status for himself. So read these Punjabi statuses below and give us your feedback in the comment section
Kudiyan  Nu Ek Salaah Changge Mundeya Di Talaash Vich Bahar Na Bhatko Baahar Bahut Dhoop Aa te Main Ghar Baitha Aa..

Khasma Nu Khaave Jag Saara…Saanu Baapu Da Aasra Rabb Warga…

Benti Hai Bhai Sharaab Pee Ke Facebook Naa Chalao..

Pinda De Munde Har Cheez Mufat Bhaalde Aa Par Ladai Mull Lainde Aa.

Cheeza Warti Diya Chhotu Yaar Ni Warti De…

Pyaar Karna Sikheya Aa Nafrat Da Koi Zor Nai…

Bas Tu Hi Tu Hai Ess Dil Wich Dooja Koi Hor Nai..

Sohne Naa Bano Change Bano…Salaah Naa Deyo Madad Karo..

Ni Tu Baby Convent Di Te Assi Sarkaari Sachoolan De…Ni Tu Punjabi Ch Adde Kude Te Saadi English Weak Kude…
Punjabi Status In English 2018
I have recently shared my Punjabi status in English 2018 here. You can check and share with your friends
Dimaag Je Tera Kharaab Aa Ta Saada V Kharaab Aa…Kalle Naal Kalla Dekhna Je ta Aaja Aaj Din Changa Te Mausam V Kharaab Aa…

Meri Samile Da Password Tu Ae..

Din Katte Si Sachool Ch Bahaara De…Har Teacher Di Hit List Ch Naam Si Saade 3 yAARA De….

Kehnde Pyaar Ch Neend Udd Jaandi Aa… Koi Saade Naal V Dil Laa Lawo Saali Neend Bahut Aaundi Aa…

Usne Pucheya Meri Yaad Aaundi Aa… Main Kiha Apni Barbaadi Nu Kaun Bhula Sakda Ae…

Ladaai Karke Jung Jeeti Jaandi Aa…Dil Ta Pyaar Naal Jeete Jaande Ne…

Akal Ta Bahut Bakshi Aa Ous Maalk Ne Par Fikra Ne Matt Maar Layi Aa…
Kaim Status In Punjabi
Here is below I have shared Punjabi Kaim status on facebook that is very good to be sharing on Facebook, Instagram or Twitter so check these statuses now.
Kudiyan De SeenE Wich Thaa Wajda Munda U.P De Jajaayaj Hathyaar Warga

Busy Taan Main Pehla V Si Fark Sirf Ehna Ae Ke

Pehla Tere Naal Busy Si Hun Teri Yaad Naal Busy Aa

Vaade Ghaate Yaariyan Ch Sir Mathe Aa Maafi Ni Group Ch Yaar Maar Nu..

Das Ki Laina Ohna Toh Jehre Vekh Ke Sarhde Ne.. Yaar Taa Ohi Hunde Ne Jehre Aayi Te Khad De Ne

Sohne Haa Jaa Nahi Eh Taan Rabb Jaanda Ae…Par Dil De Change Aa Saara Jag Jaanda…

Shaunk Awalle Dil De Kalle.. Chaska Nahi O Naara Da…Ek Sahaara Rabb Da Dooja Rabb Warge Yaara Da..

Beeme Waangu Life Time Naal Rehnge China Made Rakhe Ni Group Yaar NE…

Shareef Taan Assi Bachpan Ton Hi Si …Par Ki Kariye Dil Todna Kudiyan Ne Sikhaya

Te Haddiyan Todniyan Yaaran Ne….

Kudi Mangdi Duawan Uth Tadke Lekhan Wich jATT Nu Likhwaun De Layi…

Ki Samjhe Tu Kimat Hanju Khaareya Di…Yaari Changi Hundi Chand Naalo Taareya Di…

Tere Naalon Change Menu Yaar Goriye…Ek Bol Ute Den jAAN Vaar Goriye…

Fikar Nahi Rehnda Maut Da Je Yaar Dogla Naa Hove ..Malak Digan Nahi Dinda Je Guddi Chaddi Da Hankaar Naa Hove..

Mere Warge Taan Lakha Mil Jaane Ne Par Unha Lakha Ch Mere Wargna Nahi Labhna Tenu…

Jinha Kolo Sikhi Diyan Game Aa Pauniya Put Unha Naal Kade Match Nahi Laayi De…

Yaaran Nu V Rakha Top Te Tere Layi V Pyaar Sachha Ae…

Uddon Honsle Hi Bade Ne Jadon Yaar Naal Khade Ne….

Rabb Nu Hi Pata Kal Da Sukh Naal Time Haje Sirra Chalda….

Paani Ch Madhaani Udon Paunde Ne Jithe Akla Di Lod Hundi Aa…Uthe Dawaayi Kamm Ni Kardi Jithe Duawa Di Lod Hundi Aa

Saadi Veliya De Waangu Tedi Jhaakni Par Samjhi Naa Dil De Kharaab Ni..
Punjabi gadar status for Whatsapp
Shikyatan Taan Bahut Ne Jindgiye Tere Ton Par Jo Tu Dita Oh Bahuta Nu  Naseeb V Nahi…

Jo Dukh Mile Oh Imtehaan Mera…Jo Sukh Mile Oh Daata Aashirwaad Tera…

Raaji Naame Waali Ni Gal Karni….Panga Pe Gaya Taan Gal Sirre Chaad Diyaange,

Desi Katte Warga Wajood Rakhi Da….Jadon Chal Paye Taan Banda Hi Khilaar Deyaange….

Rang Da Brown Munda Nature Da Cool Ae…Takk Da Ni Mudke Eh Pehla To Hi Rule Aa…

Kalli Kalli Sochan Wich Paayi Hoyi Aa…Khush Rehnda Bada

Kudiyan Sochdiyan ? Khore Kehri Hoor Tikaayi Hoyi Aa..

Aukaat Ton Baahar Naa Chal Vairiya…Koi Kisse Naalo Ghat Nahi Hunda

Jithon Tu Uth Riha Oh Mehfil Saade Naal Hi Hundi Aa…

Vekh Ke Husan Naar Da Kade Nahi O Dhuli Da…Rabb Te Aukaat Nu Kade Nahi O Bhuli Da..

Att De Shaukeen Naale Dil De Rangeen…Maada Changa Nahi O Kisse Nu Boli Da..

Ni Tu Sohniye Trenda Waangu Jaave Badli…Ni Assi Nike De Brand Waangu Uthe Hi Aa..

Uchiyan Ne Gallan Tere Yaar Diyan..

Sab Ne 12 Mahine Aa Baad Saal Badal Da Dekheya…Main Taan Pal Pal Baad Insaan Badal De Dekhe Aa…

Shareef Jehe Bande Aa Naa Kisse Naal Larhde Aa …Naa Hi Kisse Ton Dar De Aa..

Ni Uton Uton Rehnda Tera Yaar Hasda Andron Ta Jal Ke Sawaah Ho Gaya…

Baazi Shuru Hon De Khel Bana Denge…Jad Maidaan Wich Aa Gaye Taan Rail Bana Dawaange…

Saadi Jindgi V Panchiyan Wargi Aa..Din Charh De Hi Kamm Nu Tur Jaande Aa

Kaash Ki Tu Suna Paunda Siskiyan Meriyan..Uchi Uchi Rona Taan Menu Aaj V Nahi Aaunda

Tu Kahaani De Parde Te Hi Changi Lagdi Ae Jindgi…Jadon Tak Teri Haqiqat Dekhi Nahi Jaandi

Aashqan Nu Tanhayi Wich Maarna Koi Hanere Ton Sikhe..Akhan Wich Aakhan Paa Ke Jhuth Bolna Koi Tere Ton Sikhe.

Anakh Ton Bina Ki Jeona Jag Te…Khore Fer Aauna Ke Nahi Aauna Jag te..

Piche  Mudna Sikheya Nahi…Waheguru Aap Hi Raasta Wakhayi Jaanda…

Hundi Aa Jawaani Rail Wargi…Saukhi Nahi Lagdi Break Balleya…

Kehndi Tera Dil Tod Ke Kisse Nu Khush Nahi Rakh Sakdi….Main Kiha Kudi Aa Biba

Ki Kujh Nahi Kar Sakdi..

Bhed Koi Nahi Paa Sakda Bhai Koi Rabb De Ranga Da.. Ki Pata Kad Daana Paani Muk Jaana Oye Yaar Malanga Da..

Jehre Kehnde Tere Palle Kakh Nahi…Badi Meharbaani Ohna Wadde Saahukaara Di..

Jit Laindi Si Gallan Chaar Karke…Kamla Jeha Ho Gaya Si Ohnu Pyaar Karke..

Tenu Pata Ni Lagda Ke Mera Tere Bina Dil Nahi Lagda

Jadon Doobde Bande Nu Udd Da Lok Vekh Lain Taan Takleef Hona Laazmi Aa

Jameen Banjar Te Aulaad Kanjar Rabb Kisse NU Naa Deve

Kismat Ban Di Nai Banauni Paindi Aa…Duniya Tikdi Nahi Takauni Paindi Aa

Waqat Sikha Hi Denda Ae Jeen Da Hunar..Fer Ki Umeeda..Ki Ehsaas Te Ki Lakeera..

Hamesha Ohi Deeve Hathaan Nu Saad Dende Ne Jinha Nu Assi Hawa Ton Bacha Ke Rakhde Aa

Niyat Saaf Te Maksad Sahi Hove Taan Rabb Kisse Na Kisse Roop Ch Aa Ke Madad Jarur Karda Ae

Ek Vaari Je Thokar Lag Je Taan Hoyi Naa Gamgin Jiha…Agli Vaari Turi Ous Ton Vadh Yakeen Jiha

Kujh Le Rahi Aa Te Kujh Dhal Rahi Aa Bas Eda Hi Jindgi Chal Rahi Aa

Lekha Vich Hoyea Taan Jarur Milange Ni Aahi Jaandi Vaari Kehna C

Jaa Taan Badnaam Aadmi Mashoor Hunda Ae..Jaa Fir Mashoor Aadmi Badnaam Hunda Ae..

Insaan Sab Kujh Copy Paste Kar Sakda Ae…Par Kismat Te Naseeb Nahi

Koi V Sakhat Dil Laike Nahi Jamda…Ae Duniya Aale Narmi Kho Lainde Ne

Badal Diya Cheejan Hamesha Hi Changi Lagdiya Ne…Bas Badal De Aapne Hi Changge Nahi Lagde…

Likhda Kujh Aisa Tere Dil Nu Chhoo Jaave…Haaye parhde Hi Parhde Tu Mera Ho Jaave

Insaniyat Da Arth Oh Kithe Samjhde Ne Jinha De Kirdaar Uche Te Kam Luche Ne

Main Hathaan Diyan Lakira Te Nahi Apne Honsle Te Vishwas Rakhda Haan

Bebe Baapu De Hath Fadke Rakho Lokan De Pair Fadn Di Lod Nahi Pawegi

Risk Hamesha Wadda Lawo…Je Jit Gaye Taan Kaptaan Banoge Haar Gaye  Taan Salaahkaar
So I hope that you have enjoyed this collection of Punjabi gadar status for facebook that I have shared Punjabi Kaim status on my this blog. I also share all statuses like this on my blog daily so keep visiting my blog for other statuses updates. Also share these statuses on Facebook, Instagram, and google plus